Get support directly from the Sidekiq expert.

Happy Hour
Video chat about Sidekiq and ask questions.
FREE
Friday, 10-11am Pacific every week
Open to the Public, please email to RSVP
Click here to join. Make sure your camera is on and wear headphones. Only works in Chrome and Firefox.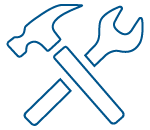 Custom Work or Support
Tweak Sidekiq to meet specific requirements.
$300 / hour
More questions? See FAQs below
FAQs
---
What's happy hour?
Happy Hour is a chance for you to talk with me about any questions you have around Ruby, background jobs, threading, Sidekiq or any other related subject. It's free of charge and open to the public so you might have to share the time with others.
I encourage enjoying a tasty beverage during Happy Hour. I'll stick to coffee at 9am but I understand it's 5pm somewhere. Note the video chat site only works in newer versions of Chrome, Firefox and Opera.
A/V tips: use headphones to avoid speaker echo and use Ethernet if possible to avoid wifi lag and drops.
If you want to arrange a private chat, that would be considered Custom Support and priced accordingly. Email me with your needs.
How does Custom Support work?
Email me with a summary of your needs; I'll help you if I can. I might:
Give you an estimate of time and price if the work is straightforward
Suggest alternatives that might not require Sidekiq
Decline the work due to timing or relevancy
Note that work must be Sidekiq related. I don't accept general Rails or Ruby development work. My contracting price is $300/hour or $2000/day.
Who are you?
I'm Mike Perham, I've been doing Ruby and Rails development for 8 years and I'm the primary author of Sidekiq. For the past few years I've helped thousands of people with their Sidekiq issues. Sidekiq is my full-time job.