Got Questions? We Got Answers.

Office Hour
Video chat about Sidekiq and ask questions.
Ask me anything around Ruby, background jobs, threading, Sidekiq or any other related subject.
Friday, 9-10 AM Pacific every week
Open to the Public, please email to RSVP
Click here to join. Make sure your camera is on and wear headphones.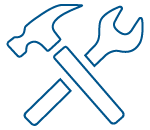 Open an Issue!
Get help from the greater Sidekiq community.
Sidekiq Pro or Sidekiq Enterprise subscribers can email support with any questions.
StackOverflow has lots of content with the [sidekiq] tag.
Sidekiq in Practice is a comprehensive workshop on queues, background jobs, and Sidekiq. Purchase also gives you access to a large and active Slack channel with hundreds of engineers helping each other daily.